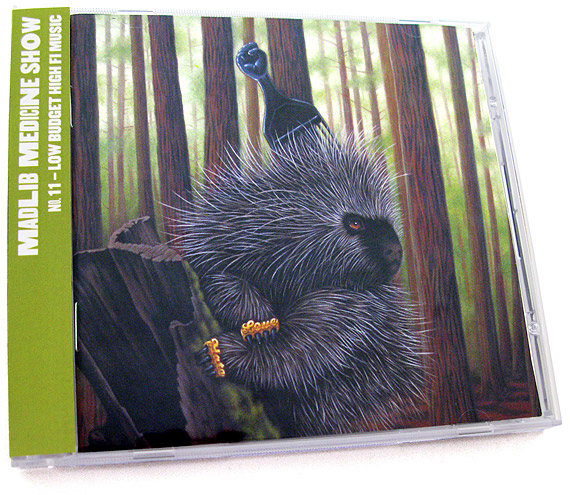 Madlib's
Medicine Show
series, which is back in full effect after a brief pause, just announced possibly the biggest release of the set.
Madlib Medicine Show No. 11: Low Budget Hi-Fi
is a collection of seemingly random Madlib tracks, including some unreleased Jaylib (Madlib x J Dilla) material, the debut of The Professionals (Madlib x Oh No), and more.
After a brief pause in the Medicine Show series, Madlib returns with a 28-track, full-length hip-hop album of collaborations with AG, Guilty Simpson, MED, Oh No, Strong Arm Steady and others. Karriem Riggins pops in for a short Supreme Team session, Madlib & Oh No debut their group The Professionals, and we hear for the first time a Jaylib-era track from Madlib & Dilla's never-realized second album.
Apparently, the reason the Jaylib stuff hadn't dropped earlier revolves around a loss of material in a fire, which is explained briefly below:
The unofficial title of this album is Dirty Demos Selected by the Loop Digga, a reference to a fire which destroyed some of this album's master tapes.
Check it out here, download it, and find and purchase the album.
Jaylib - Louder (Blast Your Radio Theme) by stonesthrow
Yeah!
Peace.
-Mike-